Sustainability & ESG Highlights
2040
Carbon neutral
in operations
73

%

Women in senior positions
one level below the CEO
71

%

Projects BREEAM
certified
100

%

Employees included in ESG
materiality assessment
100

%

Directors trained in ESG
Fundamentals in Real Estate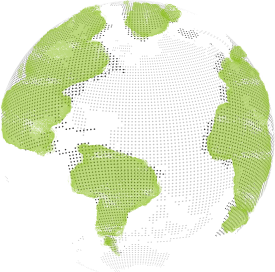 Our vision of sustainable real Estate
For almost 30 years, Liebrecht & wooD Group has been developing real estate projects that are well-designed in terms of both their function and their impact on the urban environment.

We approach each project with careful consideration and aim to contribute to sustainable cities by developing resilient buildings and places for the future that align with the concept of a polycentric city. We give former industrial sites back to the city and local communities, and we develop new buildings while always considering their environmental performance and the well-being of all who use them. We prioritize the use of renewable energy in the development and operation of our real estate.

We design human-centered places that meet diverse needs, ensuring that our standards result in friendly, aesthetic, and inclusive environments.
It is our pleasure to invite you to explore Liebrecht & wooD Group's approach to ESG (Environmental, Social, Governance). We have carefully selected our material aspects and strategic focus through ongoing dialogue with our stakeholders. This document provides a precise outline of our corporate policy and goals, which are implemented in our daily business activities. It establishes the company's commitments and the supporting governance structure aimed at improving our environmental and social impacts. Our stakeholders can rest assured that each of our projects undergoes thorough consideration, assessment, and management in terms of their environmental and community impact. We prioritize maximum transparency and reliability throughout this process.
Materiality Assessment Process
To start the process of structured ESG translation into our business model, in November 2022 with help of an ESG & Sustainability Strategy Consultancy, we have conducted a formal materiality assessment process to understand what are the key material topics for us to focus on.
The process included identifying, understanding and prioritizing ESG material issues by understanding interest and focus of our key stakeholders, sectoral issues and trends, laws and regulations, societal challenges and our key competencies to create a positive impact. Our Materiality Assessment Process followed the GRI methodology.
Key Material ESG Topics
The key material topics for our business have been identified by stakeholders from outside and within our company including the following groups: L&W's Board, ESG Leadership Team, wider Employees group, ESG experts at Financing Institutions and Tenant companies. The assessment has focused on the severity and potential for improvement of the selected ESG impact areas. The selected ESG most material topics are not ranked as they are all important and can contribute to improvements.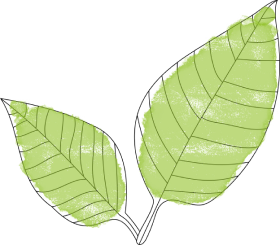 ENVIRONMENT
Energy Efficiency & Renewable Energy
CO2 Emissions
Sustainable Design & Green Building Certification
Waste Management
Circular Economy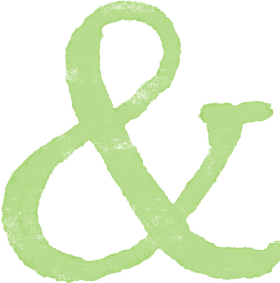 SOCIAL
Health & Well-being
Ethical Marketing & Communication
Community & Tenant Engagement
Placemaking & Infrastructure
Equality, Diversity & Inclusion
GOVERNANCE
Board & Management Structure
Regulatory Compliance
Alignment in ESG Standards & ESG Risk Management
Benchmarks & Building Certifications
Disclosure & Transparency
Sustainable Procurement
Anti-Corruption & Bribery
Alignment to Sustainable
Development Goals (SDGs)
As the UN Sustainable Development Goals cannot be achieved without systematic support from the private sector, we have matched the identified Key Material Topics with the selected Sustainable Development Goals (SDGs). As a result, 6 chosen SDGs are at the core of our ESG Policy and Strategy.
ESG Policy and Strategy
Our ESG Policy and Strategy outline our approach to ESG and our commitment to make the places we develop and operate fit for the future, to inspire our employees and influence our communities to focus on strengthening health and well-being aspects, diversity, inclusion and transparency that can benefit all, and to implement robust ESG governance to achieve that.
SELECT TOPIC
BUILDINGS & PLACES
FIT FOR THE FUTURE
Reduce negative environmental impacts, enhance operational efficiency, and improve resilience through sustainable building design and operation. Contribute to sustainable cities by developing resilient buildings and places.
INSPIRED PEOPLE
AND HEALTHY
COMMUNITIES
Contribute positively to the health, safety and well-being of our employees, tenants and communities and beyond.
INCORPORATED ESG
GOVERNANCE
Implement robust governance structures and procedures to ensure compliance and enable effective management of emerging ESG risks and opportunities.
ENERGY EFFICIENCY
& RENEWABLE ENERGY
CO2 EMISSIONS
SUSTAINABLE BUILDING DESIGN
& GREEN BUILDING CERTIFICATION
WASTE MANAGEMENT
CIRCULAR ECONOMY
THE ESG GOVERNANCE
The ESG Director together with the Core ESG Team has the overall responsibility to ensure effective implementation of our ESG Policy and Strategy, including its regular review. All department heads and line managers must lead by example and ensure that those they manage adhere to the Policy and promote our aims and objectives with regard to ESG in their day-to-day business operations.